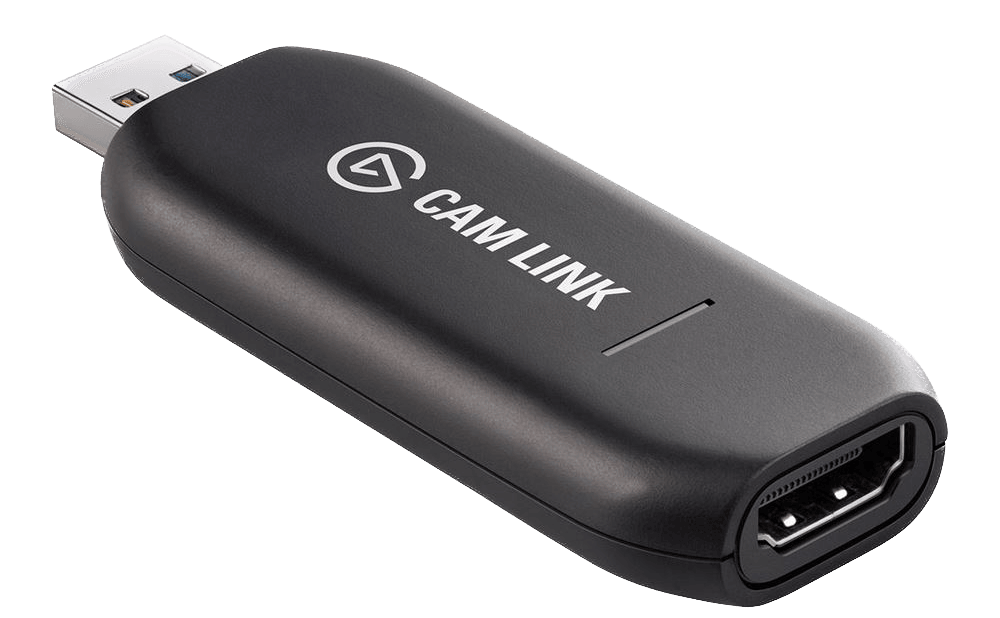 Use the Cam Link to connect a digital camera to your computer and capture a higher resolution video than you otherwise could using only USB.
Recommendations 
Check Elgato's site for details such as your camera's maximum resolution, whether it can output a Clean HDMI feed without on-screen data, and whether it can stay on and active for an unlimited time.
If you are recording video at 4K resolution, do a short test recording to check whether your computer can support the high resolution.
Troubleshooting
If you experience freezing or inconsistent video, especially when using an M1 Mac:

Connect the Cam Link to your computer using a USB-A to USB-C adaptor, rather than through a dock or USB hub. A dock or hub cannot always provide enough power from its ports to the external device.
Install Elgato's Camera Hub software to use with the Cam Link, which defaults to the correct USB Transfer mode for your computer.