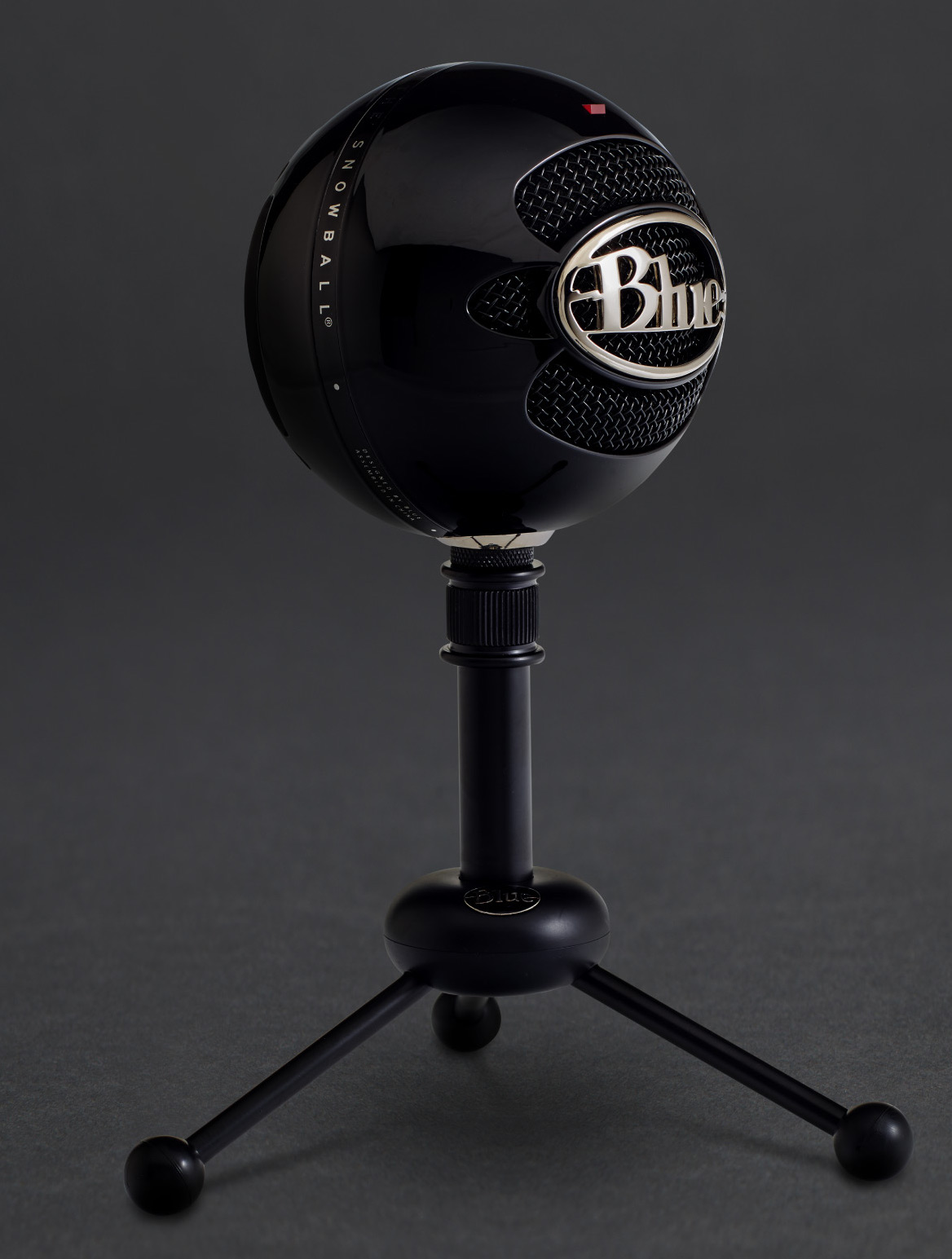 This microphone allows you to connect via USB to your computer and has three audio pickup patterns.
Equipment Overview
Compatibility with Riverside

Computer Browser
Riverside Mobile App

Connection type
USB Type-B (Mic) to USB-A (Computer)
Manufacturer details
Recommendations
Use the switch on the back to select the mic's audio pickup pattern: Cardioid, Cardoid with -10DB Pad, or Omni. We recommend recording with 1. Cardioid.
Troubleshooting
When connected to a computer, the LED above the Blue logo glows red to indicate that the Snowball is drawing power.