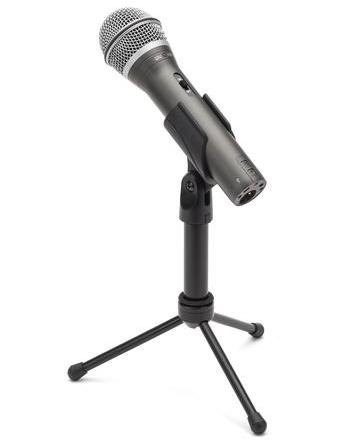 This microphone allows you to connect via USB to your computer or via XLR to an audio interface.
Equipment Overview
Compatibility with Riverside

Computer Browser
Riverside Mobile App

Connection type
USB-B Mini (Mic) to USB-A (Computer)
or XLR (Mic) to Audio Interface
Manufacturer details
Recommendations
Connect your headphones directly to the computer

instead of to the microphone to minimize any echo

.
Troubleshooting
The LED on the mic's handle

flashes red when the mic is overloaded or the sound is clipping.

If it is clipping, move the mic further away from the person speaking.

If you cannot be heard in the Studio, check the physical on/off switch on the mic's handle.

The output buttons near the mic's base only control the headphone output volume.