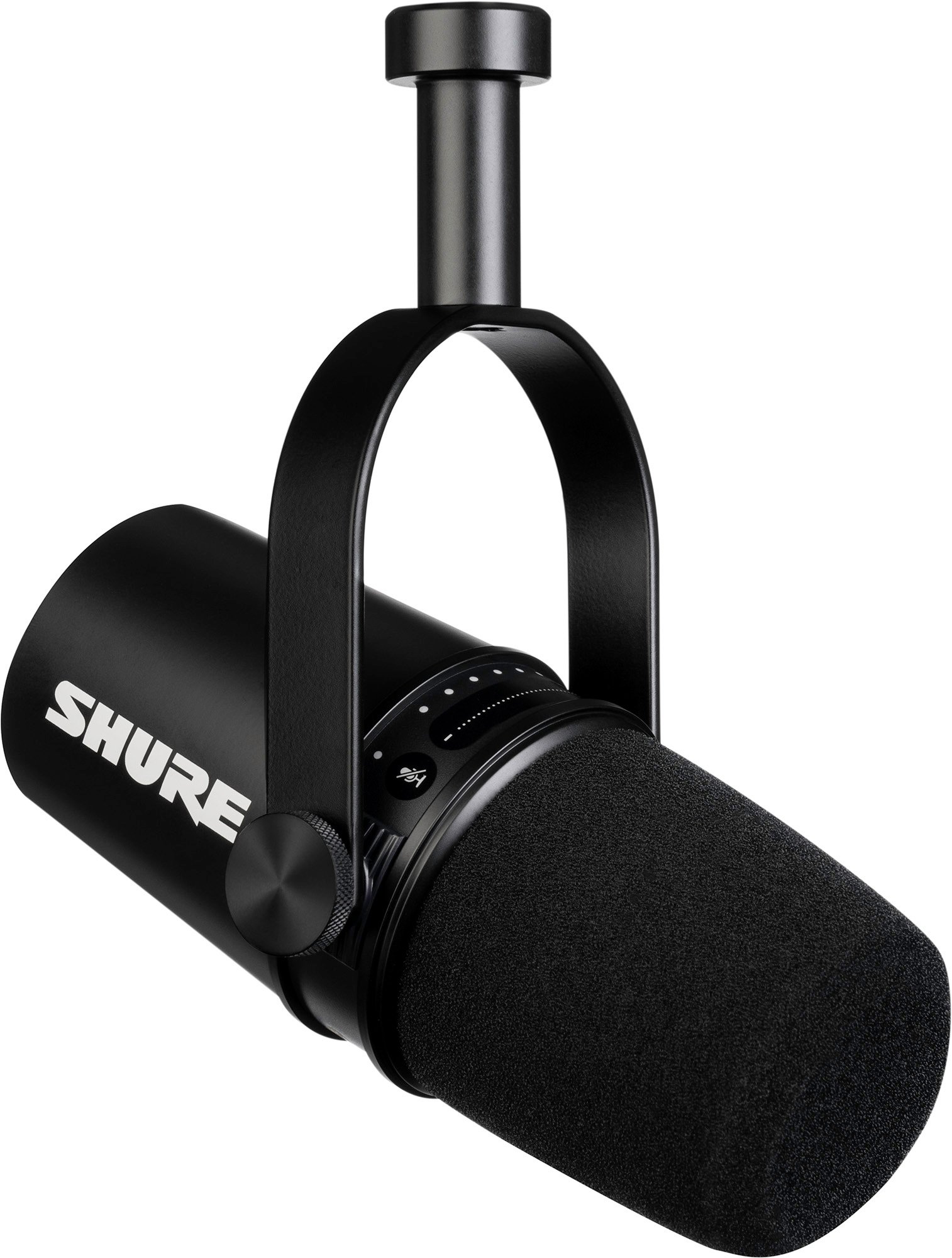 This microphone allows you to connect via USB to your computer or via XLR to an audio interface.
Equipment Overview
Compatibility with Riverside

Computer Browser
Riverside Mobile App (see below)

Connection type
Micro-B-USB (Mic) to USB-C or USB-A (Computer)
or XLR (Mic) to Audio Interface
Manufacturer details
Recommendations 
Connect your headphones to the computer

instead of to the microphone to minimize any echo

.

The MV7 is highly directional. Be certain that the mic is directly pointing at you.
Limitations
This mic is only compatible with the Riverside mobile app when using a device with a USB-C port:
iPad or iPhone with a USB-C port
Please note: Some external USB-C mics are not compatible with iOS 17 on the iPad.


On the Studio's Lobby screen, connect the microphone to the iPad or iPhone via USB-C.
Once you join the Studio, in the Wired connection pop-up:

Connect headphones to the microphone and tap No.

Android phone with a USB-C port

Connect the microphone to your device.
Connect headphones to the microphone to hear the Studio.
Troubleshooting 
If you cannot be heard in the Studio, check whether the mute button on the mic's touch panel interface is on.
Further troubleshooting