Troubleshooting for:
Consistent flickering or flashing waves in video
If you notice a flickering effect when recording at 24 frames per second (FPS), it might be due to the frequency of the artificial lighting in your recording space.
You may also see a flickering effect if multiple programs are using your camera.
Suggested Troubleshooting Steps
Host or Producer – Change Studio Frame Rate
Try changing the Studio's frame rate:
Change the frame rate to 29.97 FPS if you are in:

North America,
South America, or
another place with

60 Hz frequency electricity.

Change the frame rate to 25 FPS if you are in:

Africa,

Asia,

Australia,

Europe,

or

another place with 50 Hz frequency electricity.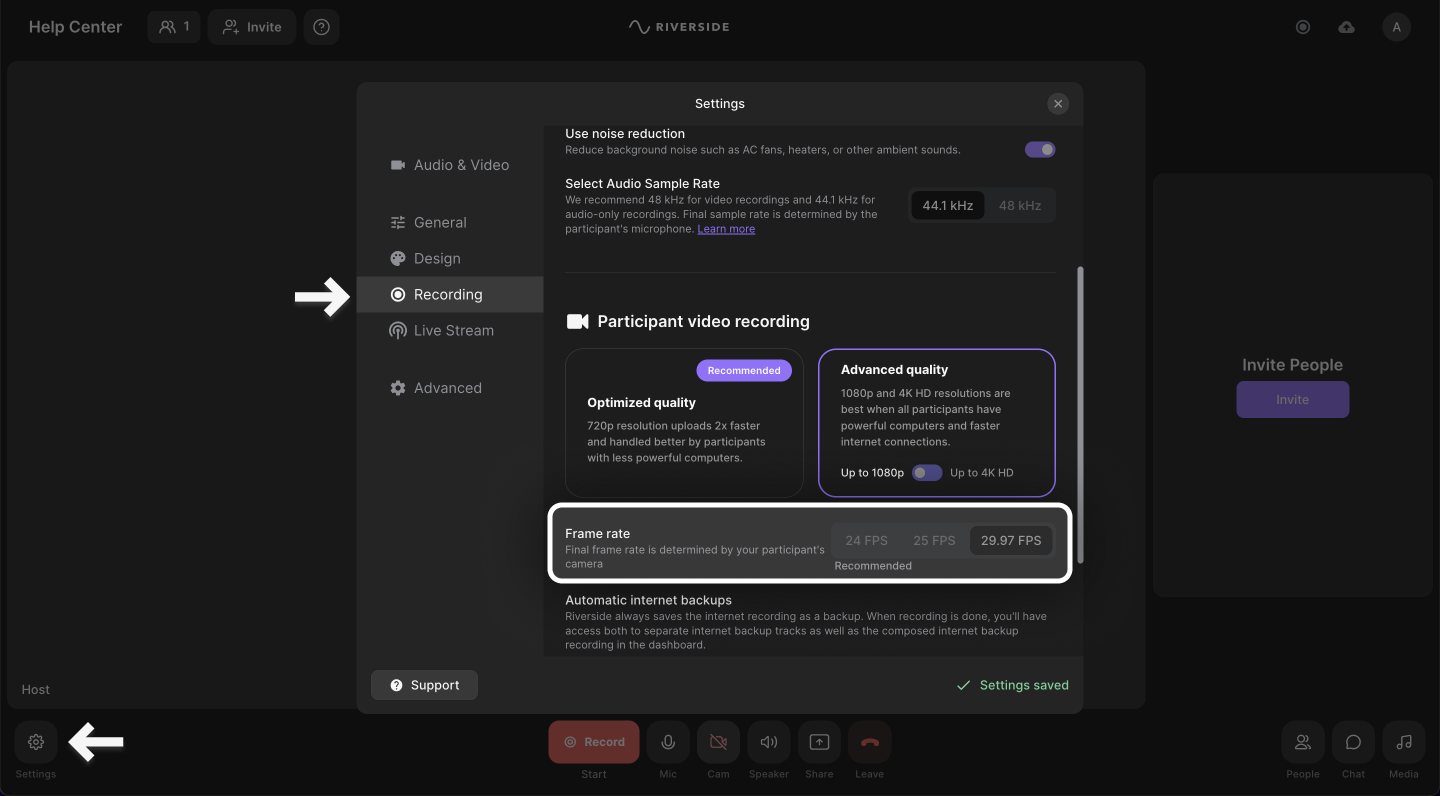 Any Participant – Change Camera Settings
If using an external camera, check if you can control its frame rate using a device setting or companion software like Logi Tune:

Try changing its frame rate to one of the frequencies above, based on your location.

Or change it to match the Studio's set frame rate.

Ask the Host or Producer to check the Studio's settings (see image above) if you are unsure of its current frame rate.
Learn more