After allowing Riverside to access your microphone and camera, if you see the Connecting... button on the Lobby page and it does not change into Join Studio, follow the steps below to fix it.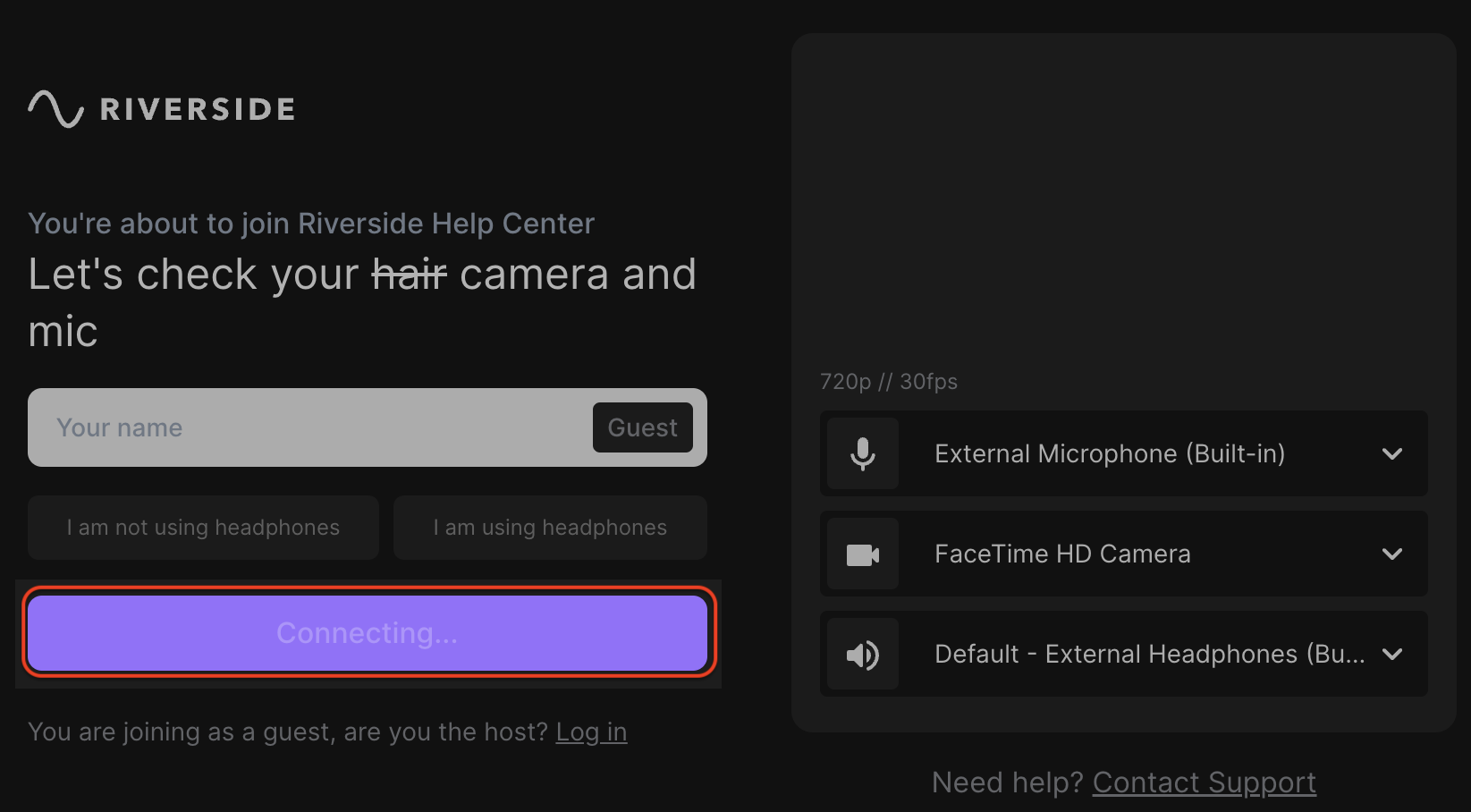 NOTE: Geographic Restrictions
Users in some countries may will not be able to connect to the Studio to record video or audio. For example, users in the United Arab Emirates may be unable to join the Studio and record if their Internet Service Provider limits access to video services.
Step by step:
Open this pre-call test in your browser.
Click Run Test.


NOTE:
You may see a prompt to allow the test to access your camera or microphone. Click Allow.

The page displays Pre-call test is running.
The test runs for about 30-50 seconds and then displays The pre-call test is complete.
If your device is unable to complete the pre-call test, you may be connected through a Wi-Fi network with a VPN or firewall.
Follow these steps to configure the firewall, or try to connect using a different network.
Read more