Live stream your Riverside recording session to a Facebook Page you manage or a Group you belong to reach a broader audience. You can also use Riverside to live stream to your personal Facebook Timeline or create a Live Video Event.
Step by step
Using a computer, log in to Facebook.
Go to the Facebook homepage.
Under What's on your mind?, click Live Video.
In the panel on the left, click Choose where to post.
In the dropdown, select either Post to Page you manage or Post in group.
Select the Page or Group.
Under Go live, click Select.


TIP: Test your live stream
If you post the live stream as a Facebook Page, you can Create a test broadcast before going live. Only Page admins and editors can see the post and the test video.

On the left side of the Create live video page, choose where and when to post within the next 24 hours.
On the right side, Add post details.
Under Select a Video Source, click Streaming software.
Under Stream key, click Copy.
Paste the Stream key in the Live Stream settings of your Riverside Studio.
Return to Facebook and click Advanced Settings to display the Server URL.
Next to Server URL, click Copy.
Paste the Server URL in the Live Stream settings of your Riverside Studio as Stream URL.
In the Riverside Studio,

start recording

to

start the live stream feed.
On Facebook on bottom-right of the page, click Go Live.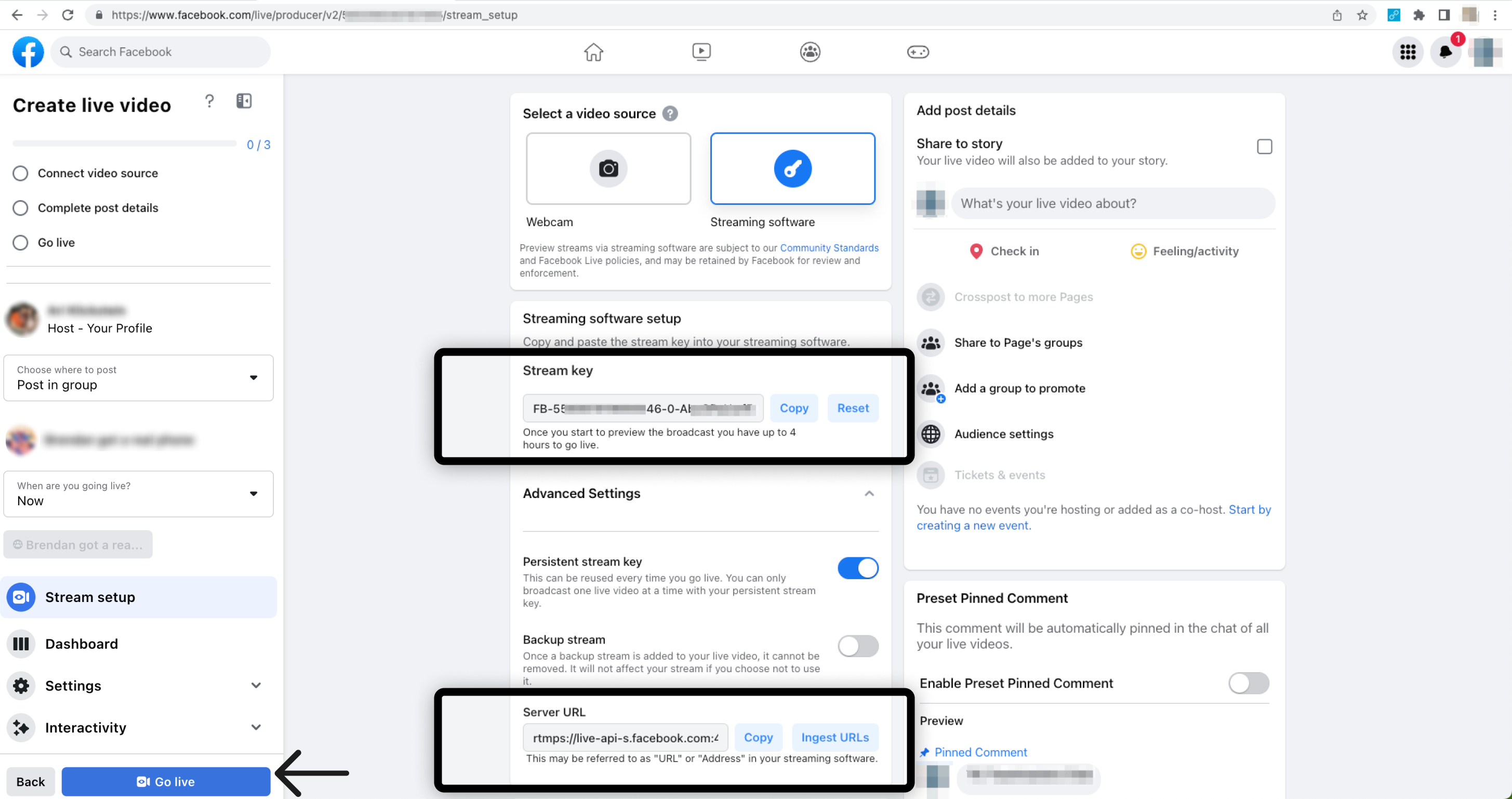 Learn more