Snapshots are still images of the Studio's Host and Guests captured during a recording session. After a participant clicks Leave or the Host clicks End meeting for all in the Studio, a few Snapshots are displayed in the browser window.
NOTE:
The snapshot feature is in beta and may not be available at all times.
You can choose your favorite Snapshots to download or share them on social media to get people excited about the new conversation you recorded.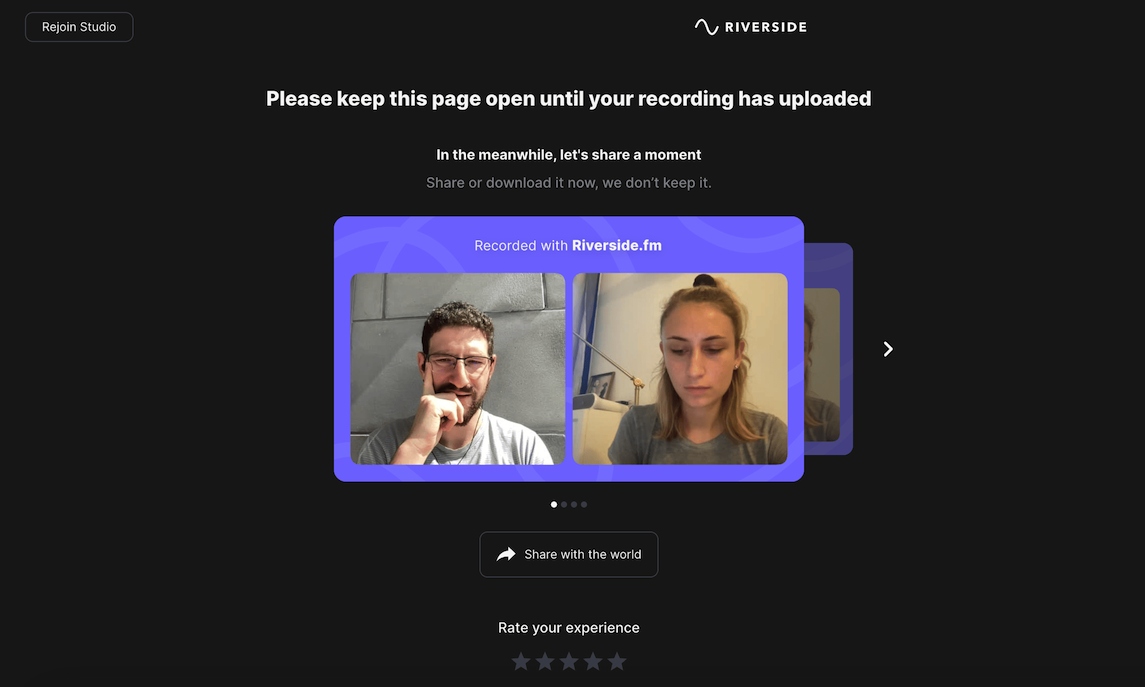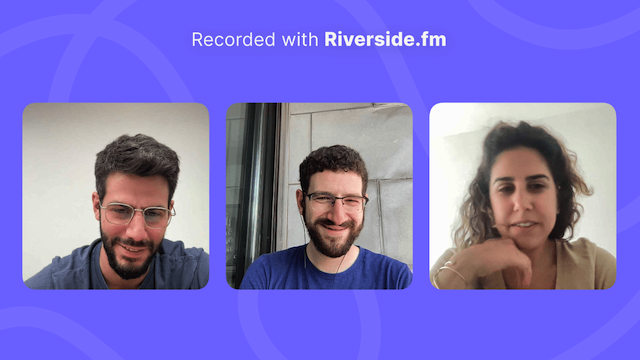 NOTES:
Snapshots are not created in a Studio that is set to Record only audio.

The Host and any Guest who joins the Studio in a computer browser and has their camera on for more than 30 seconds during a recording is included in Snapshots.

Users on a Riverside Teams account can change their account settings to control who can see Snapshots after a call ends.
Read more