IMPORTANT:
If you recorded with the Riverside app, open it again to resume and complete the track upload.
Usually, Riverside automatically uploads each participant's High Quality Track during the session.
If you recorded using the Riverside app on a mobile device and left the Studio before your track finished uploading, open the app again to continue the track upload.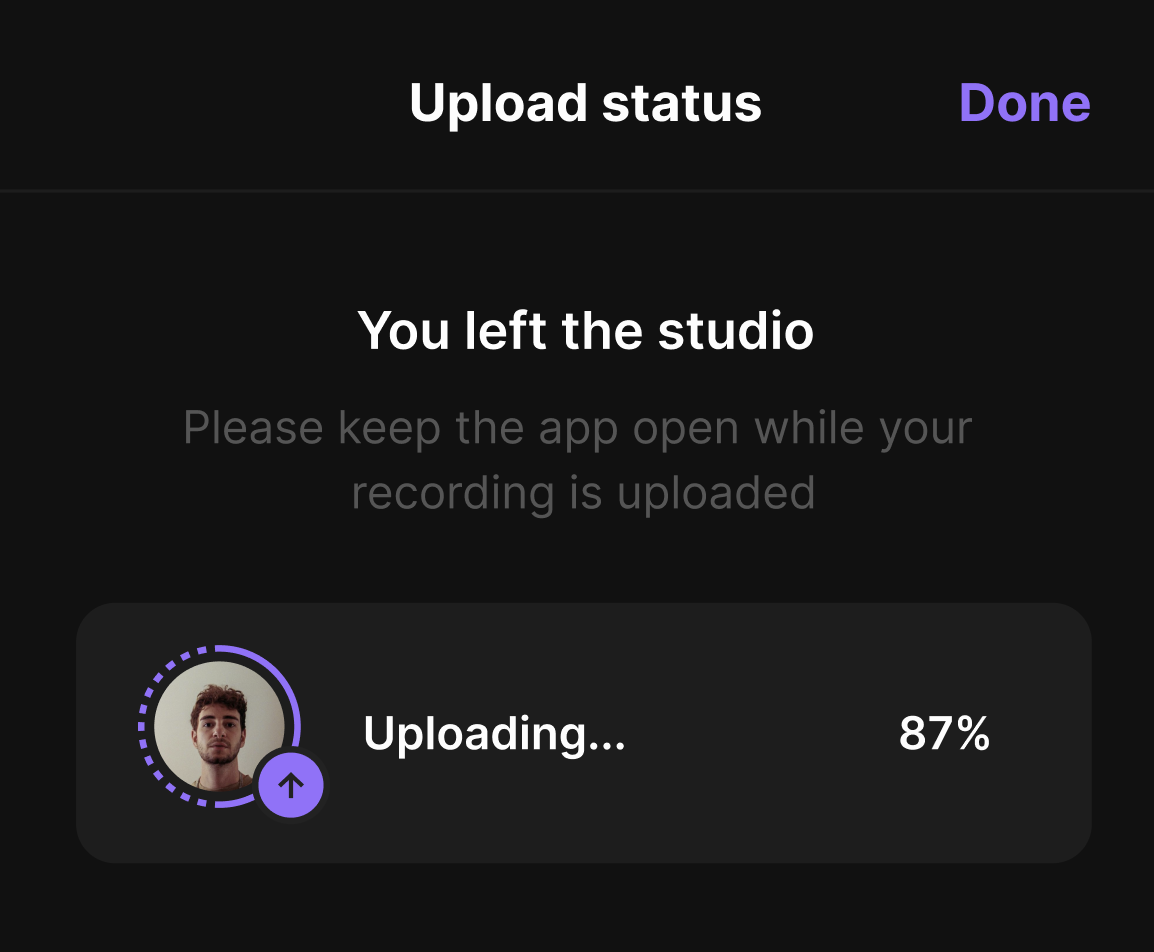 TIPS:
See the status of any remaining track uploads by tapping the Settings (gear) icon and then tapping Upload Status. Leave the app open when finishing your upload.

If a track's upload percentage on the Upload Status screen does not increase, turn your mobile device off, then turn it back on and open the Riverside app again.