Organize the Studios on your Dashboard by adding a future recording date to a Studio. After creating a Studio, you can always invite additional participants or reschedule the recording date.
Step by step
Log in to your Riverside account.
Under Studios, click the relevant Studio.
On the left, click Settings.
Scroll to Schedule studio and click Schedule.
Under Date, click the calendar and pick a day.
Under Time, choose the desired start time.
Under Timezone, choose your local timezone.
The scheduled date and start time are included in Studio Invite emails and upcoming Scheduled Studios are sorted by date at the top of the Dashboard: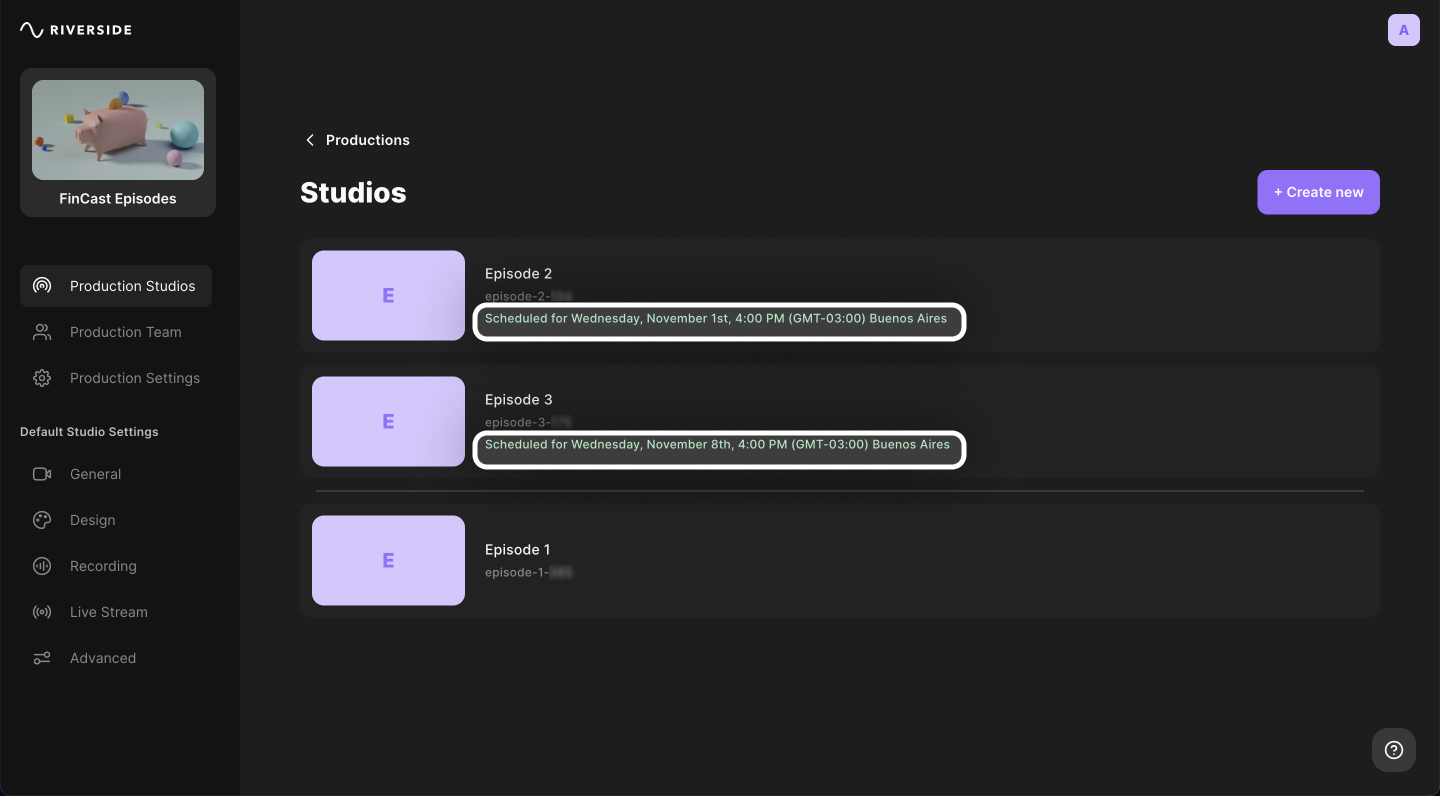 Learn more