Live stream your Riverside recording session on LinkedIn to reach a broader audience. You can also schedule a LinkedIn Live event to stream at a later time.
IMPORTANT:
You need to be eligibile to use LinkedIn Live to stream directly on LinkedIn. If you are not eligible, you can still export a recording from Riverside and post it on LinkedIn.

You must generate a new Stream Key for LinkedIn (steps 7–8) each time you do a live stream.
Step by step
Using a computer, sign in to your LinkedIn account.
Go to the LinkedIn Live page

⇱

.
Under New Stream, select Go live now.
Under Create a post on the left, enter a description and stream Title.
Click Get URL.
Paste each in the Riverside Studio's settings under LinkedIn.

For all sites you do not plan to stream to, click the toggle off .
In Studio settings General section, confirm that the Studio privacy is set to Public, rather than Private.
In the Riverside Studio,

 

start recording

 

to

 

start the live stream feed.
Check the LinkedIn Live page for the Preview of the video stream.
After you start the recording, it may take 15-20 seconds for the video to appear in the preview on LinkedIn.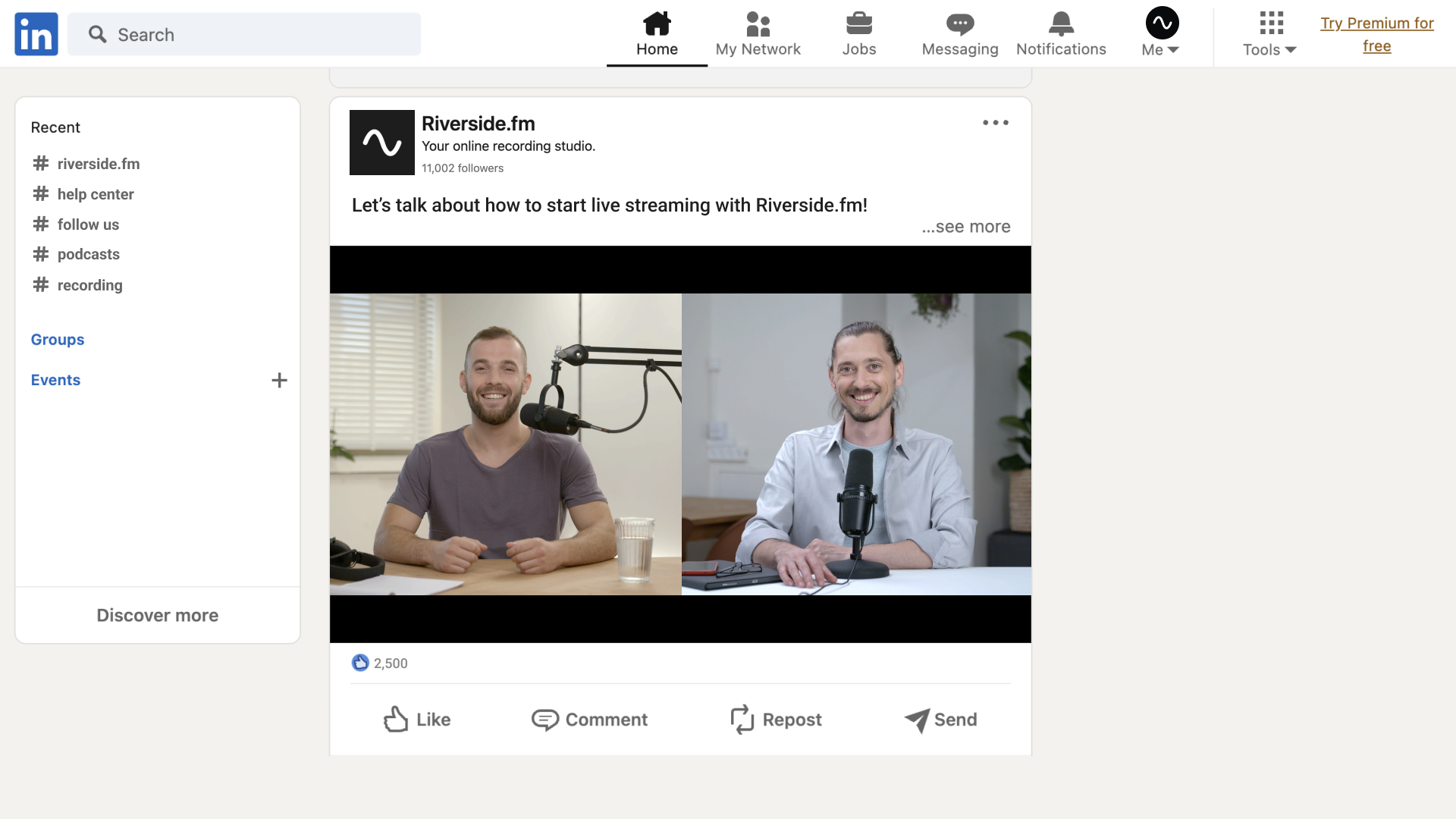 Learn more