Live stream your Riverside recording session on Twitch to reach a broader audience.
Step by step
Using a computer, log in to your Twitch account.
Go to the Stream Manager: https://dashboard.twitch.tv/stream-manager.
In the menu under Creator Dashboard, click

Settings.
Select Stream.
Under Stream Key and Preferences, click Copy to get the Primary Stream key.
Paste the Primary Stream key in the Live Stream settings of your Riverside Studio.
Copy and paste this address as the Stream URL: rtmp://live.twitch.tv/app/.
In the Riverside Studio, start recording to begin the live stream feed.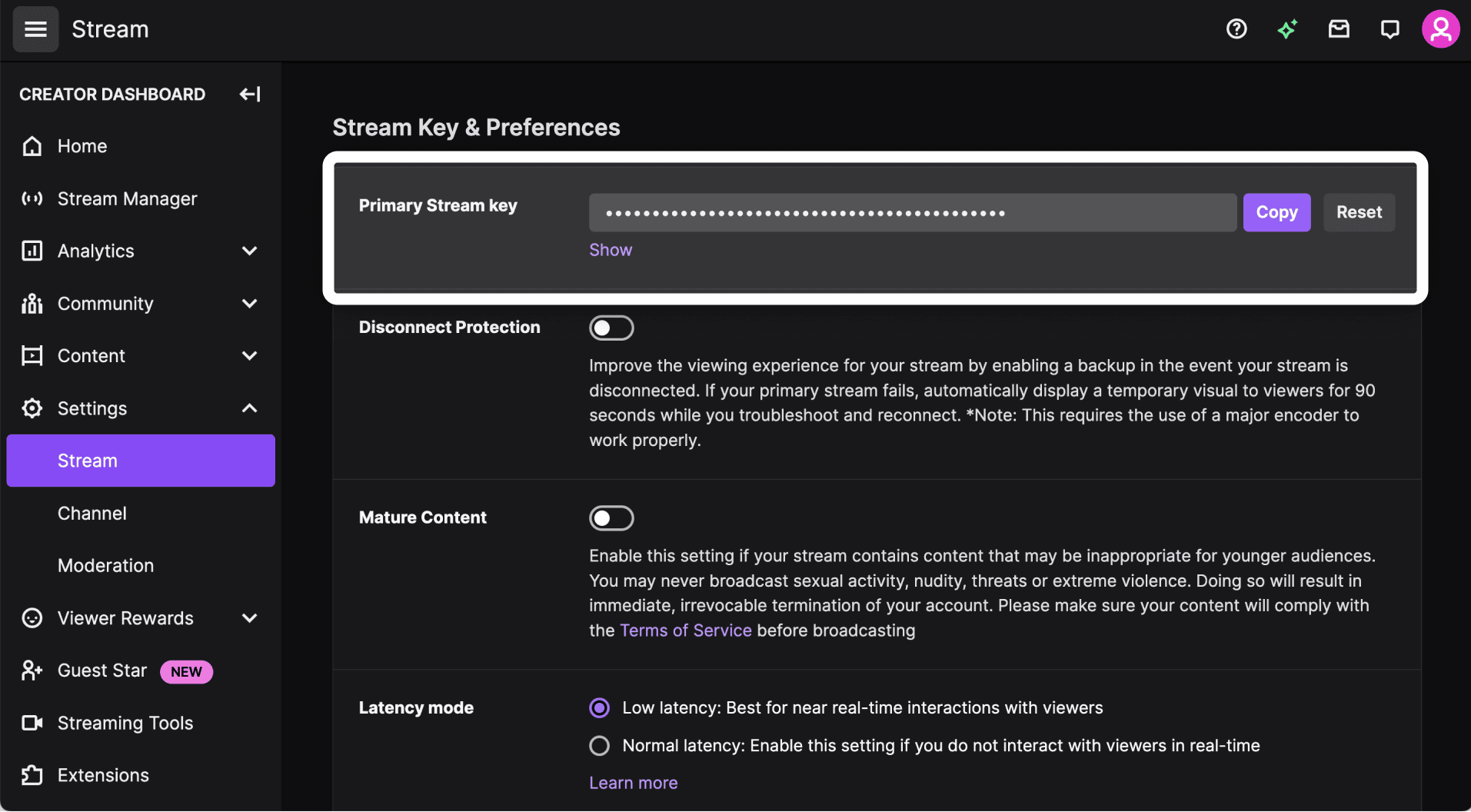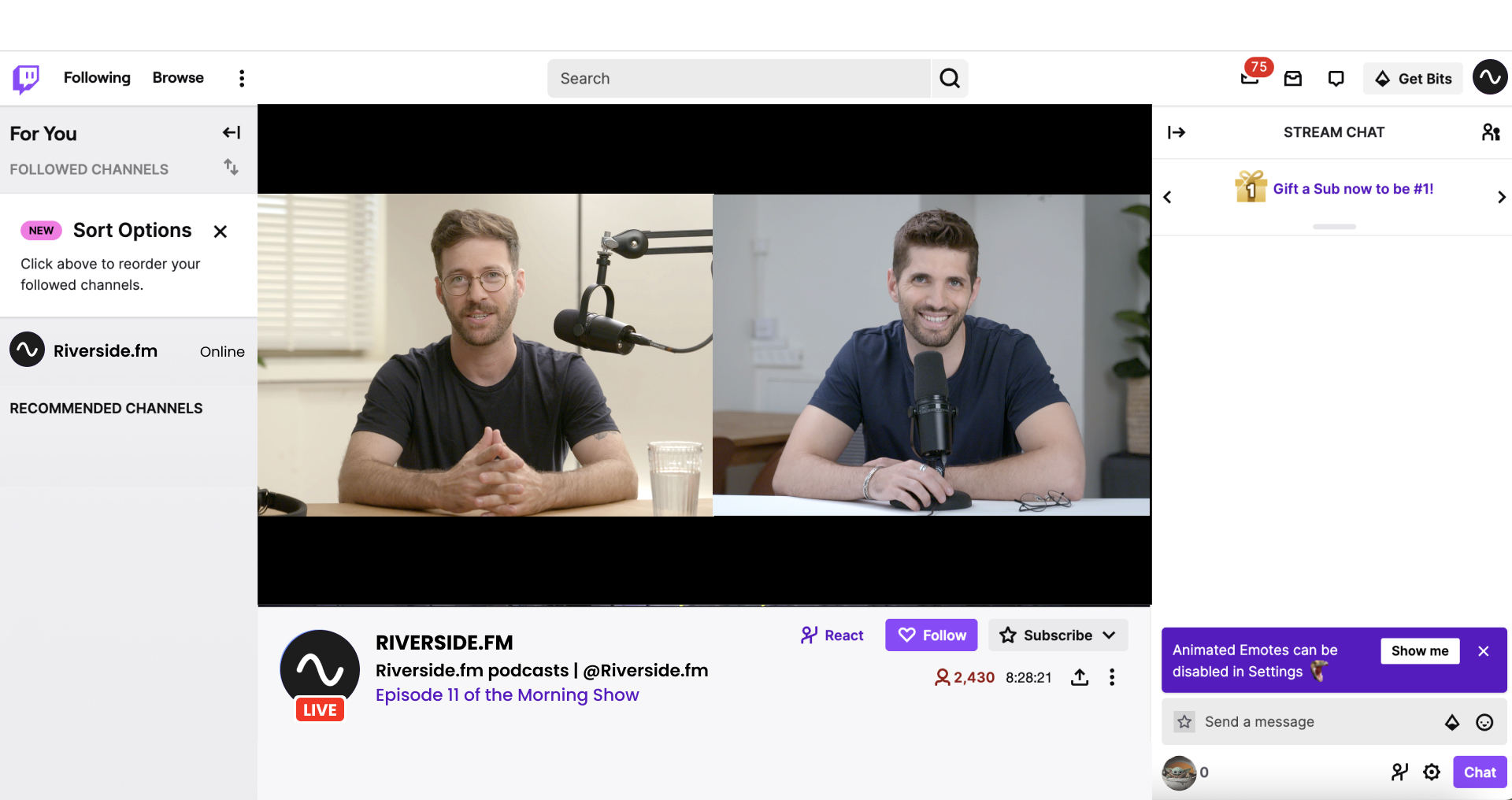 Learn More