Live stream your Riverside recording session on YouTube to reach a broader audience.
Before your first live stream, it's important that you:
Step by step
Using a computer, log in to your YouTube account.
At the top of YouTube's homepage, click Create.
Choose Go Live.
In the pop-up window, choose when to go live.
Next to the preferred start option, click Start.
Next to Streaming software, click Go.
In the menu at the left, click Stream.
In the pop-up, indicate whether the video is made for kids and click Save.
Click the Stream Settings tab.
Under Stream key, select Default stream key (RTMP, Variable).
Copy the Stream Key and URL and paste it in the Live Stream settings of your Riverside Studio.
In the Riverside Studio, start recording to begin the live stream feed.
When you are ready to end the stream, click Stop on Riverside.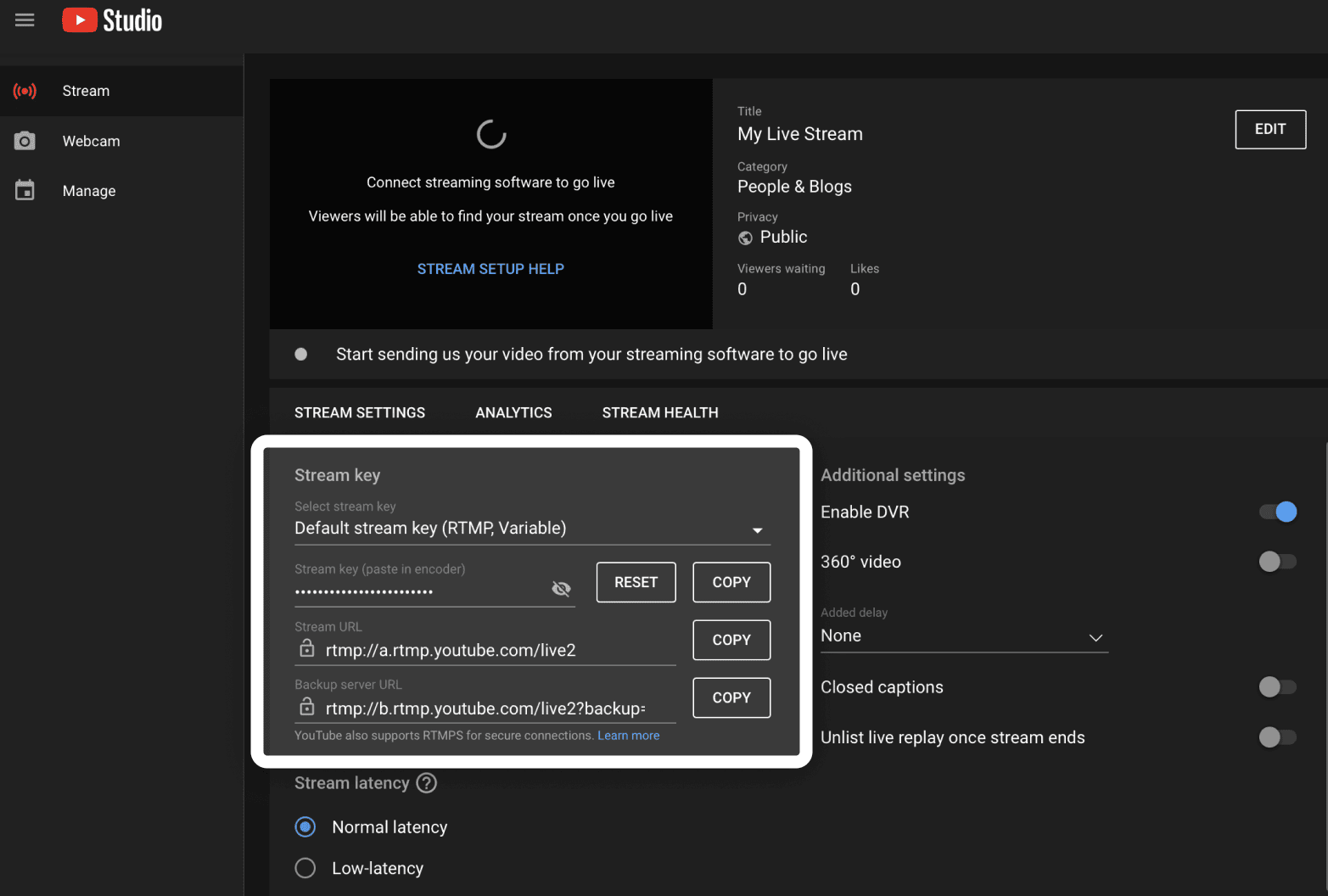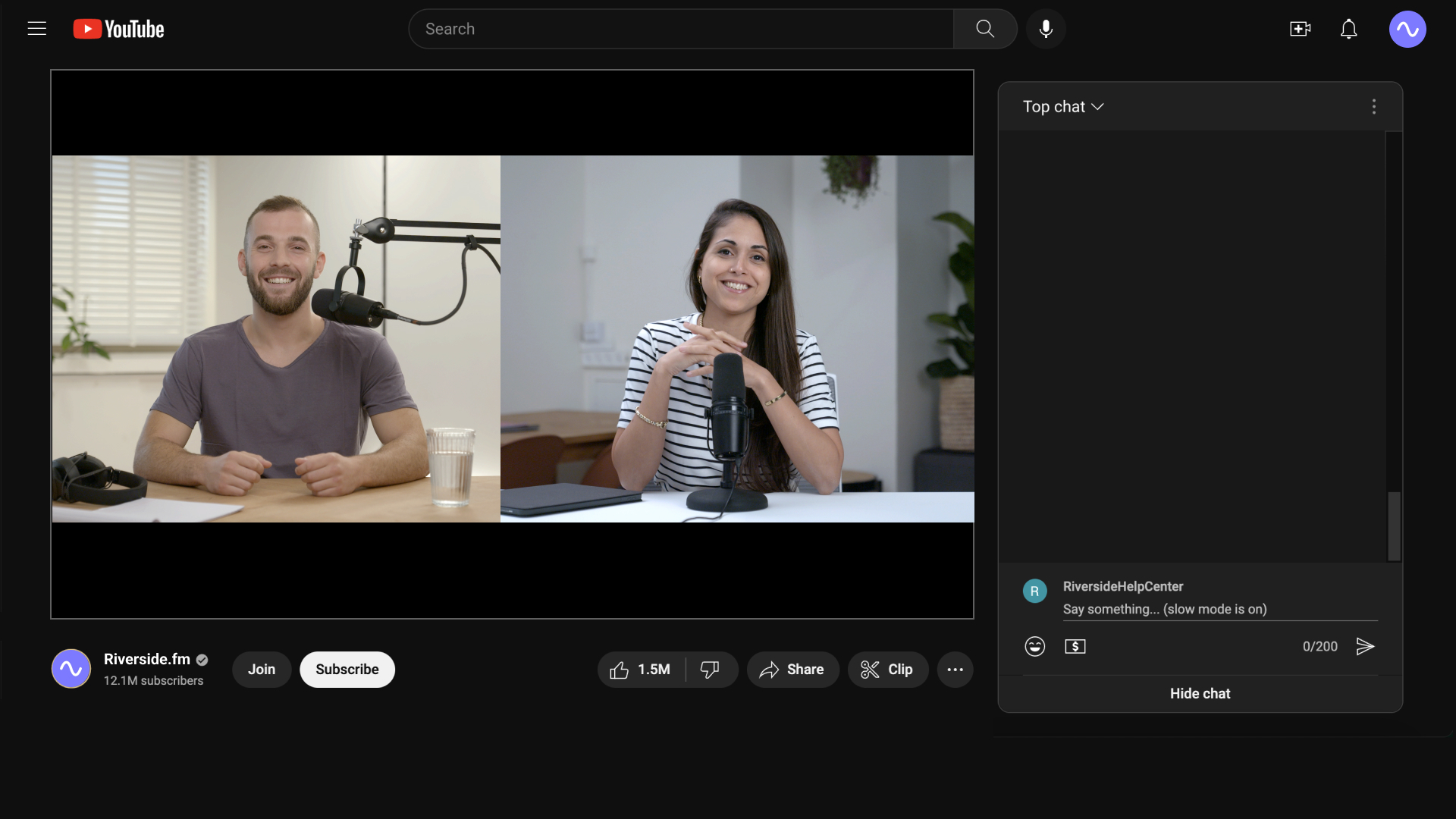 Learn more