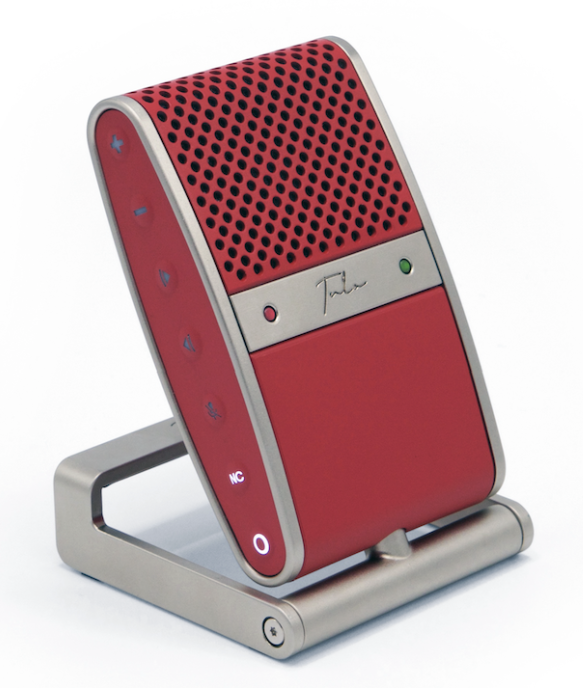 This microphone allows you to connect via USB to your computer.
Equipment Overview
Compatibility with Riverside

Computer Browser
Riverside Mobile App

Connection type
USB-C (Mic) to USB-A (Computer)
Manufacturer details
Recommendations 
Connect your headphones to a computer

 

instead of to the microphone to minimize any echo.
Connect the microphone directly to your computer, rather than using a USB hub. Select the Tula as your computer's audio input.
To enable the Tula's built-in Klevgrand noise reduction, push and hold the NC button on its left side.

While it is recording the room tone sample, do not make any additional noise.

Use the Tula's cardioid pickup pattern (UNI Mode), rather than its omnidirectional pattern (OMNI Mode).

OMNI is best suited to recording with multiple participants in-person.
Troubleshooting 
Adjust the Tula's gain (sound sensitivity) with the + and - buttons on its left side.

The right-most LED on its front shows the gain level: green is a good level, red is too much gain. If the LED barely registers green when you speak into the mic increase the gain level. If it shows yellow or red, reduce the gain level.