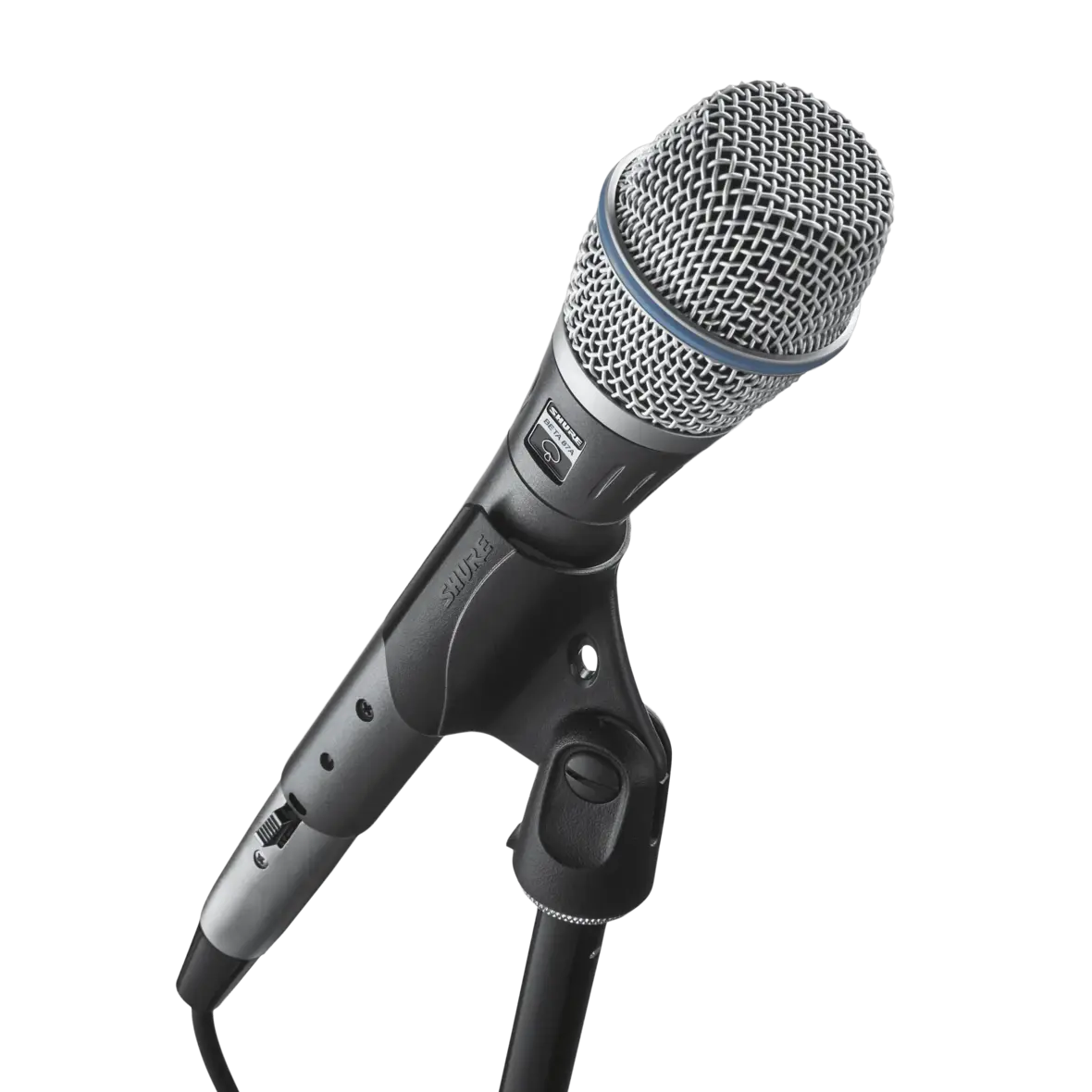 Use an audio interface to connect this condenser microphone to your computer via XLR.
Equipment Overview
Compatibility with Riverside

Computer Browser
Riverside Mobile App

Connection type
XLR (Mic) to Audio Interface
Manufacturer details
Recommendations
Enable Phantom power on your audio interface.
Connect your headphones directly to the computer

instead of to the interface to minimize any echo

.
For best results for vocals, position the microphone 6 to 8 inches (15 to 20 cm) from your mouth, and speak directly into the mic if it is close, or slightly off to one side if it is further away.
Troubleshooting 
This condenser microphone requires Phantom power supplied by the audio interface.
Further troubleshooting