You can use Reincubate's Camo software to connect your iOS or Android device to your computer and use its camera as a webcam with Riverside in your browser.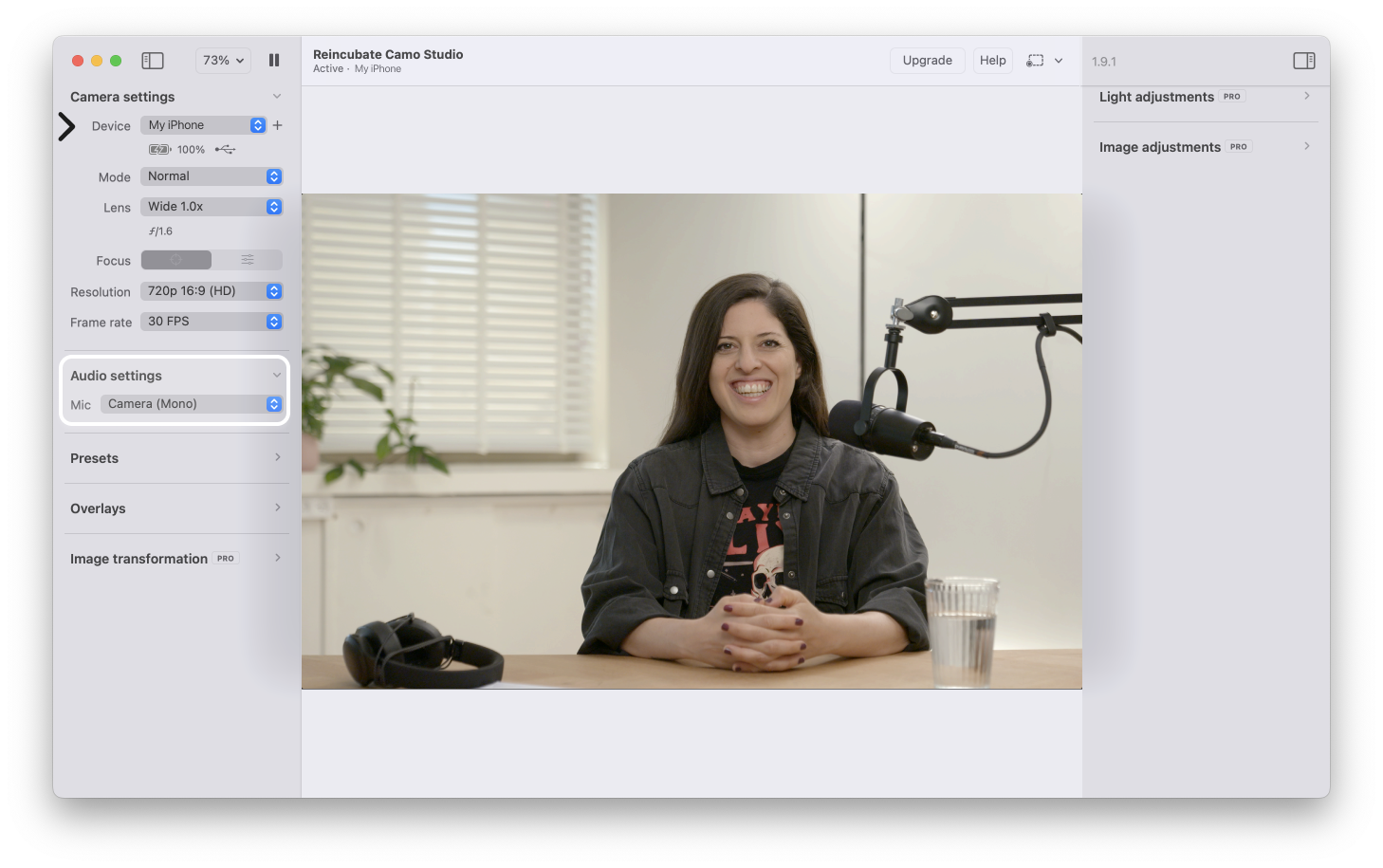 Recommendations
Set the frame rate in Camo to match the Studio's set frame rate.

With a free plan, Camo's frame rate is limited to 30 FPS.
Ask the Host or Producer to check the Studio's settings if you are unsure of its current frame rate.

Connect the mobile device to your computer via USB rather than using WiFi because the wireless connection's latency can cause lag.
Use Camo for both the virtual camera and a virtual microphone to keep your video and audio synchronized.

In Camo's desktop app, click Audio Settings and select a microphone connected to your computer. Then in the Riverside Studio in your browser, select Camo as both your video input and audio input.
Troubleshooting