A · REC appears in the Lobby and and on the Studios page whenever someone is recording in a studio. 
In the Lobby
The · REC label appears above the Studio's name in the Lobby when a recording is in process. There is also a reminder that you'll be recorded when you enter the Studio: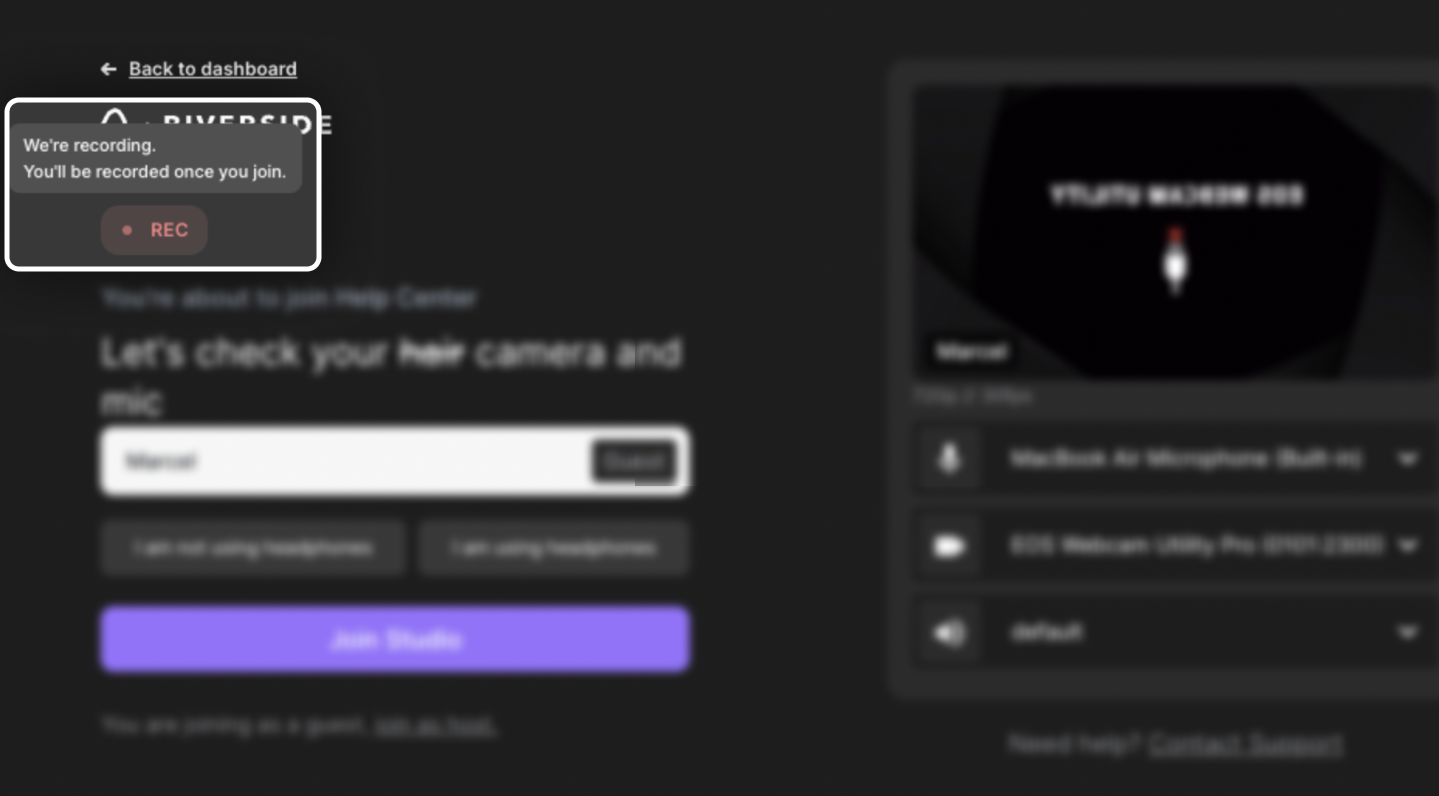 On the Studios Page
The · REC label appears directly on a Studio if someone is already recording in it.