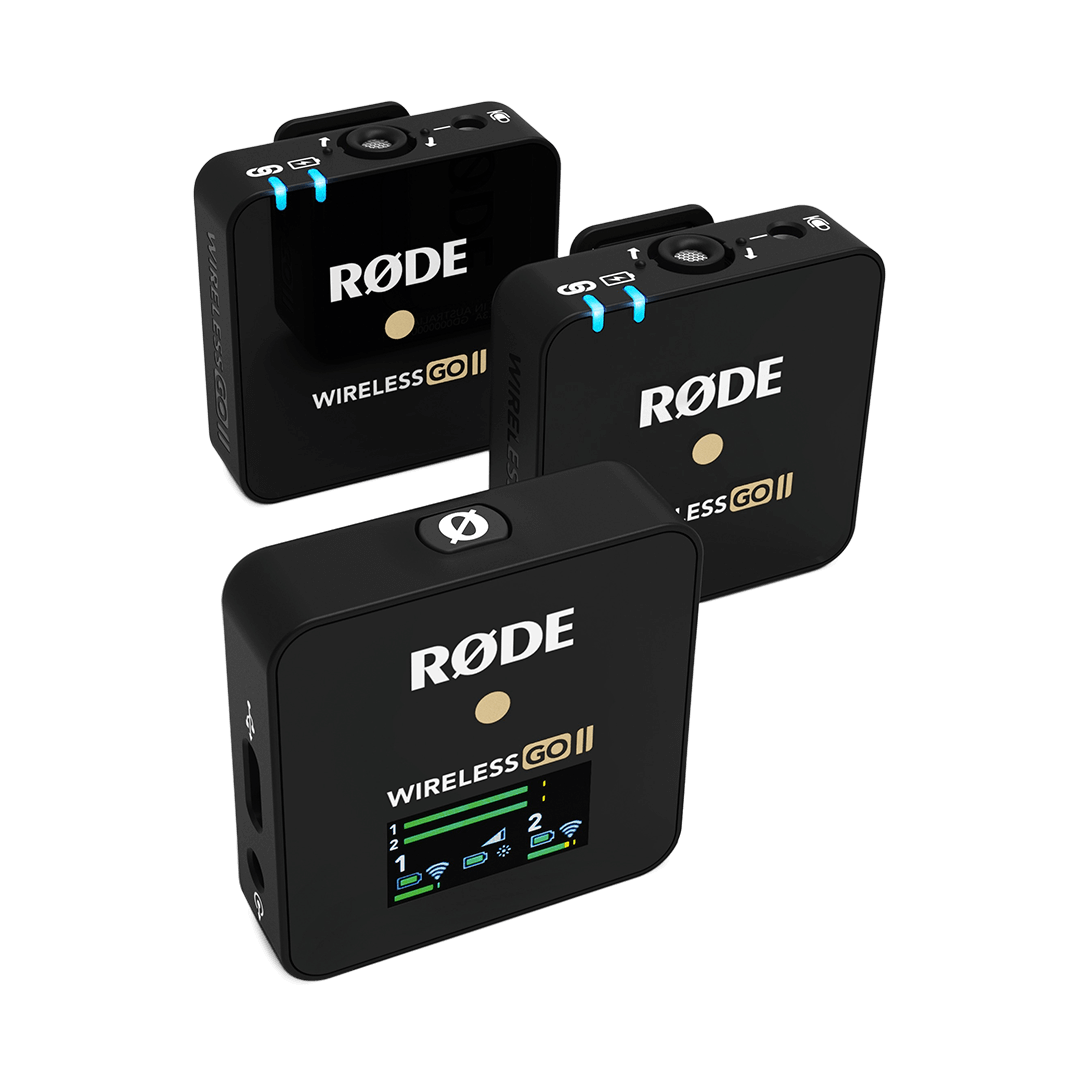 This set of wireless mic Transmitters and a Receiver can connect directly to your computer or to a mobile device with an adapter.
Equipment Overview
Compatibility with Riverside

Computer Browser
Riverside Mobile App (see below)

Connection type

3.5mm TRS (mini jack) to a computer or mobile app

USB to computer

Manufacturer details
Recommendations
If connecting the Rode Wireless GO II Receiver to your computer, we recommend also using headphones to limit echo.
Be sure the batteries in the Receiver and Transmitter/s are charged.
Limitations
Due to hardware limitations, this mic is compatible with the Riverside mobile app only if you use a TRRS splitter.

Connect the splitter to your iOS device with a Lightning to 3.5mm headphone jack adapter, if needed. Then connect the Rode Reciever to the splitter's end labeled for sound input and a set of wired headphones to the end labeled for sound output.
Troubleshooting