When someone starts a screen share during a live stream, all participants' video frames are moved to the left side of the live stream feed, which may look different than how they are arranged in the Riverside Studio itself.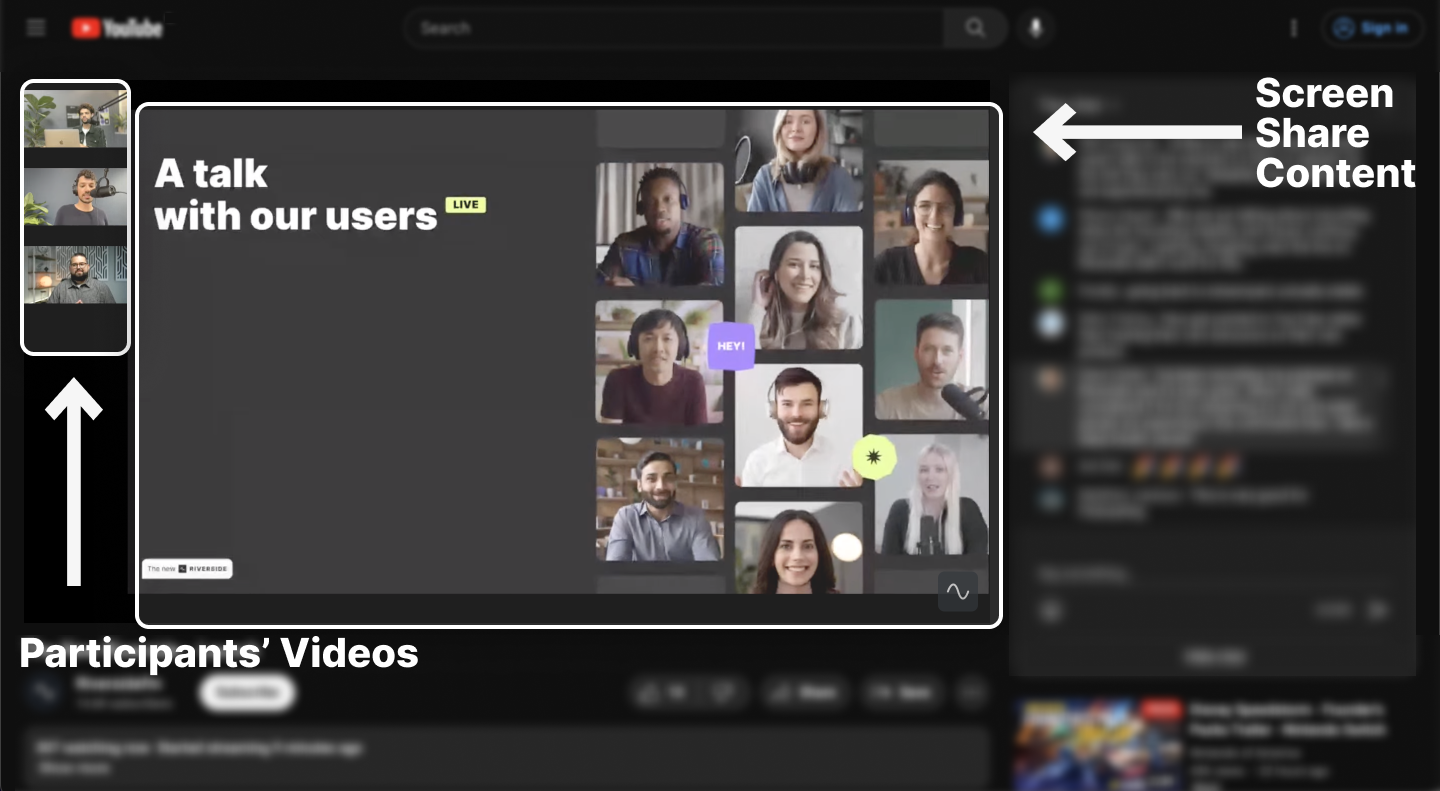 Video shared using the Media Board appears in a frame just like the participants' videos. To make it larger, participants can temporarily turn off their video inputs to temporarily remove their video frames from the live stream. For example:
To make the just media board video expand to be the only video frame in the live stream, all the participants can temporarily turn their cameras off  .
Or to show just one participant and the media aboard video in the live stream, that participant can enable   their camera while the other participants toggle their cameras off  .
Please note: At this time, presentation files that Riverside for Business users upload and share in the Studio are not shown in the live stream. Presentations and decks can still be part of the live stream if you select the slides as the screen share's source.
Learn more